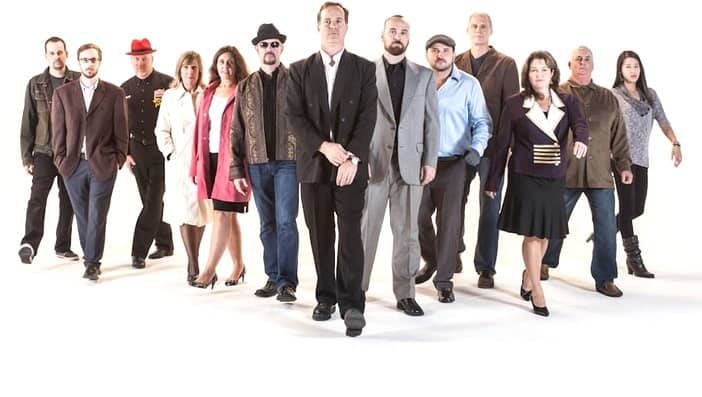 Michael and Traci Tenhulzen (pictured center and right in black & white) provide monthly articles for local community magazines in Bridle Trails, Woodinville and Issaquah.
This is the 2012 company photo "Tenhulzens Twelve" for the full size movie poster displayed in the office.
Articles are linked in chronological order in the right margin.
The Tenhulzens reside in Woodinville with their 8-year old son, 2 dogs and are active in the Eastside communities where they work and live.