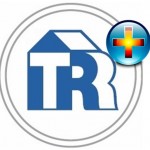 Home maintenance is often overlooked, resulting in degredation over time and lower return on investment. This annual subscripton service provides peace of mind.
We conduct our own inspection and report within each of the following options. Then, perform to standards that often exceed the original construction.
The result is a well-maintained home that holds its value over time. This service is ideal for customers who value the investment in their home.

BASIC MEMBERSHIP – $500/yr
Included with construction agreements in excess of $80,000. Annual fee includes complete 2-hour assessment checklist. Written detailed report identifies conditions of interior and exterior, including mechanical and comfort systems, along with recommendations.
SILVER MEMBERSHIP – $1,000/yr
Most popular solution that allows for up to 1 man day of labor catered to specific needs. Typically used for honey-do list, minor repairs or preventative maintenance. Silver membership includes preferred scheduling for emergency service.
▪  Annual checklist inspection
+ 8 hours labor
GOLD MEMBERSHIP – $2,500/yr
The ideal service level for planning and performing a substantial home improvements. Discounted design is for the duration of the annual agreement. In addition to preferred service scheduling, members at this level also receive invitations to all TR events.
▪  Annual checklist inspection
+ 16 hour block of TR services
+ 10% off unlimited Design
ESTATE MANAGEMENT SERVICES – $5,000/yr
This solution is ideal for routine travelers, retirees and snow birds.  An operations manual is created to identify items requiring annual maintenance.  Log entries track the completed services.  In preparation for returning from extended leave, this service level provides for re-conditioning the home, stocking the refrigerator and providing a written activity report.
▪  Annual checklist inspection
+ 10% off unlimited Design
+ 10% off unlimited Labor
+ Operations manual & log
Labor Options:
Consultation
Design
Labor

Buy / Sell Consultation
Feasibility Study
Financing Evaluation
Building Envelope Assessment
C.A.P.S. Home Assessment
Seismic Retrofit Assessment
Home Automation Assessment
Built Green Consultation
Energy Audit Assessment
"Map Your Neighborhood" event

Architectural Preliminary Layout
Interior Space Planning
Color Consultation
Lighting Consultation
Product Consultation
Landscaping Consultation
Furnishing Consultation
Built Green Design Solutions
Design Center Material Selections
Specialty Showroom Visits

Honey-Do List
Water Intrusion repair
Rot Repair / Replacement
Pressure Washing
Window Cleaning
Plumbing Maintenance / Repair
Electrical Maintenance / Repair
Natural Stone Clean & Seal
Natural Wood Clean & Seal
Scheduled Maintenance