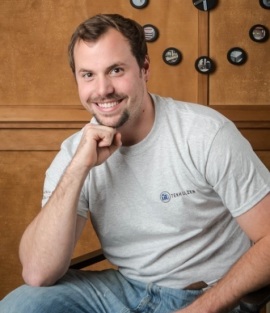 February, 2017
The previous renovation on this back yard deck left an elevated stone patio full of rot. It was improperly planned and executed in the early 2000's, leaving multiple areas for water to get in and not get out. Kirk and Jann Olynyk agreed in 2007 to complete removal of the pedestal paver system and pre-cast railing system in order to permanently restore the structure.
After several months of construction, the completed project included completely waterproofing the entire façade of the house with castle stone in place of vertical cedar siding. The new waterproofed terrace surface included cementitious pedestal pavers and pre-cast concrete balustrade. To prevent the deterioration of aluminum in contact with masonry, copper flashing was installed at all entry and exit points of the drainage system. The existing pool was restored and additional accent lighting provided to enhance evening entertaining.
Following completion, we hosted a performance release party for our customers, Grousemont neighbors and friends of the Olynyks. Although the gathering was mostly social in nature, easels of photographs, building plans and Gantt charts illustrated the planning and coordination of the reconstruction process. 7 years later, we returned to perform a "sequel" completed in 2015. This time it was the master bath, laundry and powder room in need up upgraded performance and aesthetics. Rumor has it the kitchen is next.
Craig Olynyk joined our crew for the summer between college semesters. As the son of one of our customers, I thought it fitting to show him our commitment to keeping clean job sites. Click "Craig's Big Day" below his photo at tenhulzen.com/crew to see how we responded to the Waste Management Strike of 2012. Despite being subject to the tasks of a laborer each summer, Craig joined our crew full time in April of 2016. His skills are improving as he continues to draw knowledge from our carpenters and gain experience with tools and construction processes.