October, 2017
In 2007, Martin and Beth Puryear requested a 2-story addition to their home. The goal of the project was to add an office and music room to the main floor with guest suite above. Through the course of design, it was imperative that the addition become a seamless extension of the structure while improving the home's functionality. As a result, the addition became their favorite rooms.
Emma Puryear was 10 years old when the addition was being built and recalls it being an impressionable event in her life. "I was amazed at how our home could be transformed and it inspired me to want to take an interest in architecture." So much so that she applied to architecture schools. Emma continues, "In 2015, I was accepted to CalPoly, and this summer after my 2nd year, began an internship with Tenhulzen."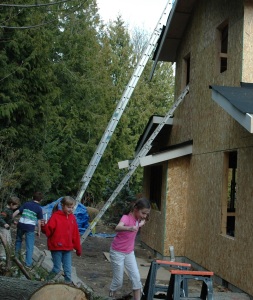 AutoCAD is the preferred design software for computer-aided-drafting courses because in 1999, the parent company Architectural Desktop established free licensing to universities. The result is a workforce fluent in one of the most expensive products utilized in residential design.
"When it comes to CAD software," Michel Tenhulzen explains, "we were looking for a product borne in 3-dimensional capability. As demand for 3-D grew, AutoCAD had developed clunky and time consuming add-ons, becoming costly to our customers." Tenhulzen determined that the Cour d'Alene based Chief Architect software was best suited for their needs because it was a fraction of the licensing cost and provided an unprecedented efficiency to the design process.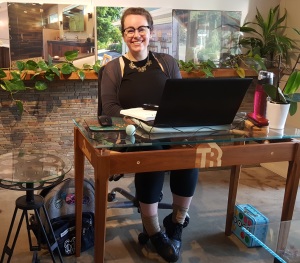 "After the first week, I had a pretty good grasp of the software and was really impressed with what it could do," Says Emma.
Her first project was creating as-built conditions of an existing home with some complicated roof lines and interior spaces. She took on the challenge applying dimensions and photographs taken by another designer, so despite not having set foot in the house was able to render it accurately.
"The best part of this experience is being able to design something that will actually get built, and that's very gratifying."