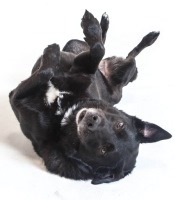 Anabelle is a black lab-collie mix who chose Mike & Traci when she was just 6 weeks old. The first couple months of her rearing consisted of training her to go potty outside and not chew on the furniture. Her natural instincts kept her very astute of her surroundings and she learns very quickly. Anabelle recognizes and obeys roughly 50 words and phrases. As a result of her training she only eats when given permission and is very selective with doing her business deep in the brush.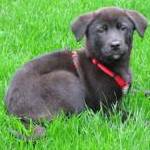 Because she was destined to be an office dog, she went everywhere with her family. Road trips, elevators, camping, boating – she was a member of the pack. Almost immediately, she was put on her back on a lap until she found it a position of comfort. Now when she rolls on her back, it indicates her comfort with the person she is engaged with.
Her greatest learning moment was perhaps the time she was in the car with both paws out the open window while going around a corner. Failing to adjust for the straight away, she fell onto the shoulder of the road and tumbled several times.
Whether enjoying a hike in the woods or a ride on a toboggan, Anabelle enjoys people more than other pets.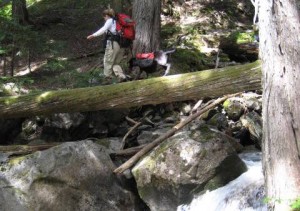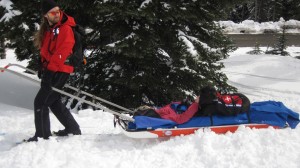 We are very blessed to have Anabelle in our lives and wish her the happiest of birthdays.