This year's event was catered by El Gaucho at JM Cellars in Woodinville. The 2018 poster theme was "On Location" featuring the 2005 remake of The Longest Yard. Poster was created by Minuteman Press of Redmond. Woodinville Jr. Football provided jerseys, pads and helmets for the photos shot by Dai Ross Photography.
Coincidentally, our football themed event was set at the same time as the Seahawks' first post season game of the year. A/V components were provided by Kim Benner of Woodinville Wine Country and Matt Owens with Epic Homes Systems.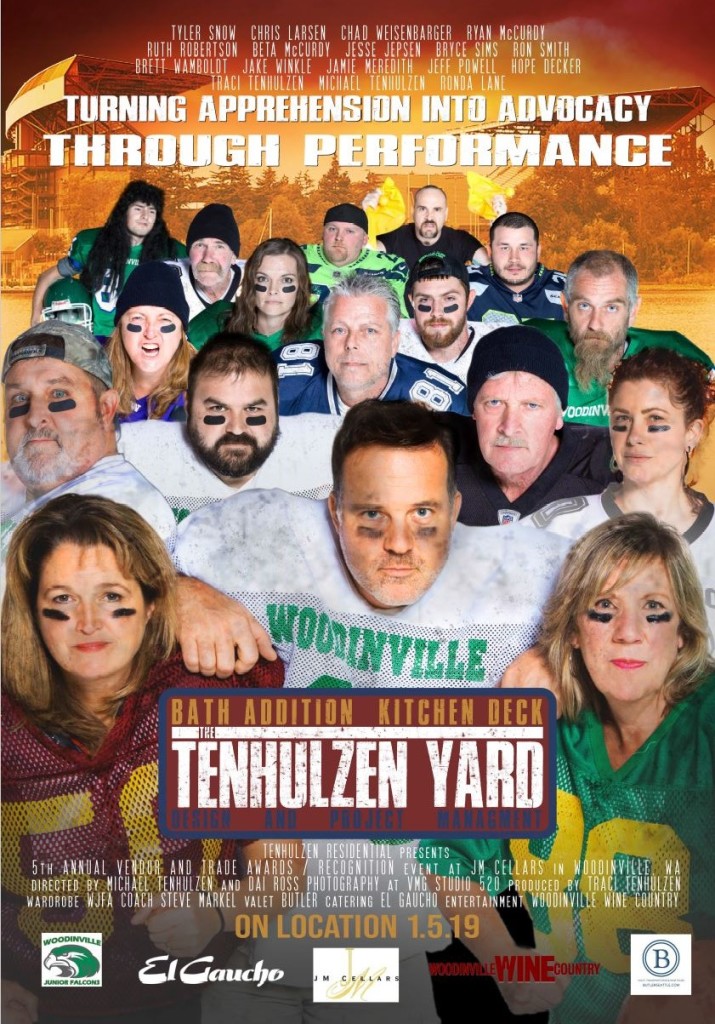 Nearly 110 guests enjoyed fabulous food and people while watching a rather miserable football game. For the first time, a white elephant gift exchange was introduced at the end of the event.
This year's award recipients were:
Creative Solution Award: Jake Winkle, Location Manager
Safety Award: Jesse Jepsen, Lead Carpenter
Memorable Moment Award: Brett Wamboldt, Lead Carpenter
Reliable Service Award: Lane Hardwood Floors
Customer Service Award: Jeff Powell, Location Manager
Vendor of the Year Award: Seattle Millwork Supply
Trade Contractor of the Year: Sterling Electric
Valet parking was coordinated by Butler Valet.