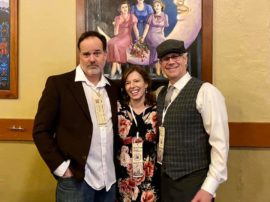 This year's Annual Vendor And Trades Awards Recognition event was hosted at McMennamins Anderson School in Bothell, WA.
Jack and Pat Tenhulzen were honored with an introductory video and provided historic reference to the company, its involvement in the community and their influence on the remodeling industry.
From 1979 to 2008, including leadership roles in the local, state and national builders organizations. Jack was president of the Master Builders Association in 2008. Their on-stage presence during this event provided all attendees with an improved sense of what we're all about.
80 attendees enjoyed the Little Rascals theme and the opportunity to be a kid "in the clubhouse" this year.  Prior years were "in theater", "on stage", "in studio", "back stage" and "on location".
Humor was infused throughout the evening including a carpenter recruitment video. Participants are encouraged to share their posts to social media with #TenhulzenResidential and #AVATAR2020.
AVATAR WINNERS: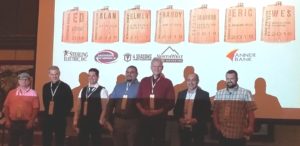 Customer Service – Ed / Sterling Electric
Creative Solution – Alan / Even Flo Heating & Air
Memorable Moment – Elmer / 4 Seasons Painting
Reliable Service – Randy / Northwest Stone Fabricators
Safety – Brandon / TR Carpenter
Vendor of the Year – Eric / Banner Bank
Trade Contractor of the Year – Wes / Woods Creek Plumbing