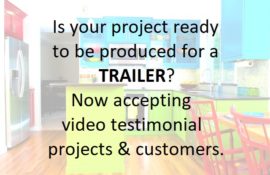 A trailer is a condensed summary of a performance, often narrated to fill in the visual gaps.
If you and your project are ready to be captured in a video short, this is a great opportunity to share your experience throughout the design and construction processes. Each production is no longer than 45 seconds and can be a fun way to share the experience.
"This video trailer got more likes than anything I had ever posted on my FB page."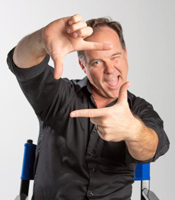 Our staff will schedule to interview you on camera and weave the story together based on your choice of genre, location, wardrobe and props.
"The Bold & The Beautiful" interview took no longer than an hour to film with 6 questions answered candidly in real time.
For security reasons, we select a mutually-agreeable title to conceal the identity of the home and/or its occupants. The theme can range from action to documentary with all editing and pre-production performed in-house. Within a few days, the completed trailer is ready to be published and shared.
If you or someone you know is interested in showcasing your TR project, contact mike@tenhulzen.com.