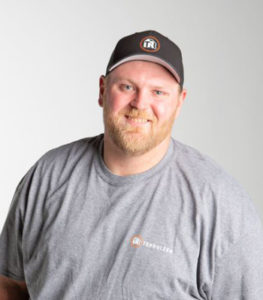 Chad started with Tenhulzen in August of 2017, as the Location Assistant. He was promoted to carpenter apprentice within a couple months and increased his knowledge and number of tools. In late 2018, Chad was promoted to Carpenter, and continues to learn about the finer details of carpentry.
Chad is married with two children and enjoys pretty much anything having to do with a motor. He likes wrenching on cars and trucks in his spare time.
Chad likes to fabricate and build stuff out of metal too. Ask him about his plans to restore his 1965 Chevy Nova.