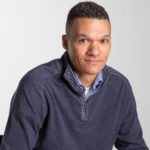 Greg has a vast amount of knowledge in process and personnel management. His experience in waterfront construction makes him overqualified for residential construction techniques and permitting.
He is a natural leader and trainer, making himself available to anyone with a question. If he doesn't know the answer, Greg will find out for you.
As a youth sports coach, Greg is goal-oriented with a great deal of patience.
425-990-6530 | greg@tenhulzen.com
Ask Greg about his experience as a bartender in a high-end restaurant.