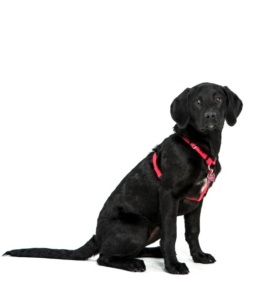 Isabelle was born on July 4, 2016. She is an adorable and well mannered Black Labrador-Chesapeake Bay Retriever mix who takes her job seriously. She is considered the office hostess because she likes to bring things to our guests.
Always alert and ready to play, she excels at using her nose to track and find objects and people. Her favorite activities include chasing a tennis ball, swimming, romping in the snow and going on long hikes in the woods.
Isabelle is in training for search and rescue.
If you are allergic to pet dander, or afraid of dogs please let us know in advance so she can be kept in the back office.
Ask Isabelle if she knows any tricks when accessing her treat jar.