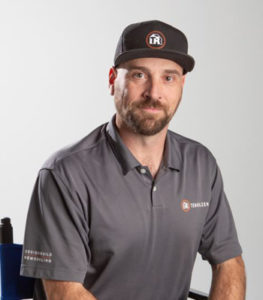 There are few as knowledgeable, skilled and organized at his age. With a track record for completing as scheduled, Ryan's talents are brought to life in every production he manages.
His lighthearted and can-do attitude relieves stress associated with the chaos of construction. One of his strengths is preparing for the details in the finish work. His crews enjoy working with him and prospective customers ask for him by name.
Ryan enjoys creating one happy customer at a time.
425-628-1112 | ryan@tenhulzen.com
Ask Ryan about his snowboard collection.