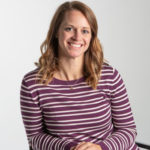 With most of her professional career in the construction industry, Whitney's wide range of experiences adds a degree of certainty to planning and execution. Even though she spends much of her time behind the scenes, Whitney has a positive presence throughout the company.
Her special interests include a range of outdoor activities including winter sports.
425-990-6528 | whitney@tenhulzen.com
Ask Whitney about her college soccer career.