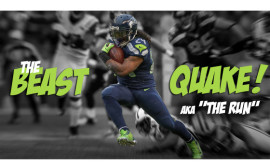 Wouldn't it be nice to predict an earthquake?
Seismologists from the University of Washington have done just that. By installing seismometers at CenturyLink Field, they anticipate another 12th Man-generated "Beastquake" this weekend.
Although the quake is not expected to be felt through the ground much past a couple blocks, many fans believe it will be felt across much of the continent.