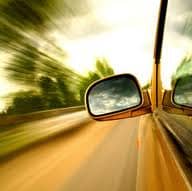 The building industry is finding itself on the precipice of a "boom shortage". That is to say that a pent-up demand for remodeling, fueled by low interest rates and spending more time at home, will create a significant increase in home improvement projects this summer. At the same time, Covid-related sourcing, manufacturing and shipping restrictions will mean products will be in short supply.
If lumber prices are any indication, the costs of remodeling in the Seattle area are going to continue to rise due to increased cost of living, shortage of qualified labor and limited supply of finish materials.
Don't shoot the messenger. Forecasting accurate construction budgets for remodeling customers at the onset of the design process (on an average of 6-8 months before construction), is becoming increasingly difficult. In some cases, we are establishing allowances for items with unknown market volatility. In normal cycles, we can forecast certain items. For example, we know that each calendar year the approximate pricing increases for plumbing fixtures, lighting fixtures and tile based on the 60-day notices issued in November.
Does this mean that the exact same $200,000 project you were looking at last year will now be $250,000? Probably so. The good news is, you can make up the difference with home equity financing.