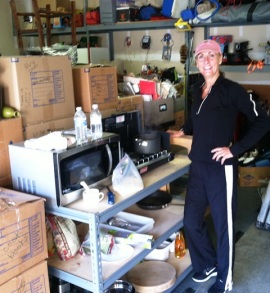 During a kitchen remodel, there are few alternatives for meals. A temporary kitchen in an adjacent room or in the garage makes the process a little more bearable.  In most cases, the temporary kitchen reduces the inconvenience of the construction process.
Away space is very important during any renovation. Honoring and respecting the privacy of a home is difficult to do when construction takes over. By setting and maintaining expectations of controlled chaos, most customers experience far less stress than anticipated.
The pre-construction checklist is essential in establishing the expectations for the inherent chaos of construction. Knowing what's happening when and trusting who is performing the work makes a garage-cooked meal all that much more enjoyable.