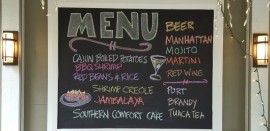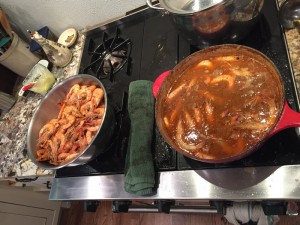 For authentic Creole, you either have to go to New Orleans, or have it brought to you. Fortunately, we came up with a way to enjoy with your friends without the struggles of air travel, hotel rooms, parking and restaurant reservations.
Michael and Traci Tenhulzen hosted a dinner for the highest bidder last Friday night from the 2014 KPC Auction. Not only does the winning bidder own a house on the parade route in New Orleans, they recently acquired the only custom home ever built by TR, West of Market in Kirkland.
Expectations were high, and the results did not disappoint.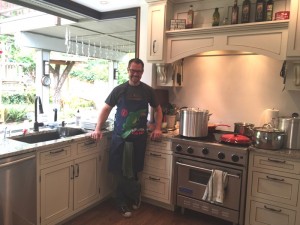 Production Manager and New Orleans native, Rob Pitre prepared his 100 year-old family recipes for 5-courses of authentic Creole cuisine. In its entirety, the menu required 10 hours of preparation, cooking and serving. Rob did his celebration dance following the service of each palette-tempting dish indicating everything came out exactly as intended.
Bartenders Extraordinaire owner Maureen prepared Mojitos and Manhattans on the patio while Mardi Gras music filled the air.
Appetizers were served on the patio and dinner in the house due to the welcomed and long anticipated rain. A vertical palette tasting ensued as each dish grew a bit more complex and spicy, followed by the coveted Southern Comfort Cake.
Wine service flowed with dinner, until the end of the evening when the guests were contentedly poured back into the stretch limousine they arrived in.
For more about this event, visit the Tenhulzen Residential Facebook page.