Before engaging in the contractor-selection process, you should first consider whether the investment is worth it.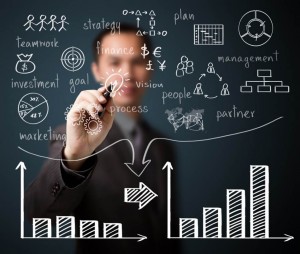 Annual localized reports by project type made available by Remodeling Magazine:
2021 Cost v. Value
2020 Cost v. Value
2019 Cost v. Value
2018 Cost v. Value
2017 Cost v. Value
2016 Cost v. Value
2015 Cost v. Value
2014 Cost v. Value
---
NAHB Construction Performance Guidelines
---
"Home Improvement Corner" Articles:
10/12 Hidden Remodeling Costs
01/12 5-yr Analysis
11/09 Winter Preparation
10/09 Price Alternative
06/09 Web Research
05/09 Cost of Money
04/09 Investment Return
03/09 Contractor Selection
02/09 Risk Analysis
01/09 Tree Impact
12/08 Boy Scout Motto
11/08 Disaster Preparedness
07/08 Smart Gambler
06/08 Home Sacrifice
05/08 Vacuum Tracks
04/08 Risk Assessment
03/08 Home Efficiency
02/08 Leveraging Money
01/08 Contractor Relationship
12/07 Storm Preparation
11/07 Time is Money
10/07 Return on Investment
After committing to your project, be sure to spend adequate time querying your contractor including a request to visit with past customers and even projects in construction. Walking in someone else's shoes helps a great deal in preparing yourself for the rest of the process.
---
This chart shows King County housing inventory relative to number of homes sold. Generally speaking, lower inventory equates to an increase in remodeling activity.
---
Design/Build was created to provide single-source accountability. Some projects are better suited for smaller firms and some are better suited for price-sensitive shoppers. This chart illustrates a generalized overview of the skillsets of each of the service-provider types.
| FEATURE | ONE-MAN | CONST. MGR. | BIG BOX | TR |
| --- | --- | --- | --- | --- |
| Responsive | Sometimes | Sometimes | Sometimes | Always |
| Accountable | Never | Sometimes | Sometimes | Always |
| Quality | Sometimes | Sometimes | Never | Always |
| Process | Never | Sometimes | Sometimes | Always |
| Timeliness | Never | Sometimes | Sometimes | Always |
| Cleanliness | Sometimes | Sometimes | Sometimes | Always |
| | | | | |