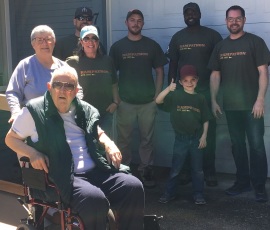 This marks the 23rd year Tenhulzen has participated in Rampathon as a ramp captain, but the first year we have produced 2 simultaneously for locations in Issaquah and Coal Creek. Both ramps were started at 8AM on Saturday, May 20th and completed around noon.
Ramp captains Ryan and Chris were responsible for visiting each site, performing material take-offs and running their crew. Rob organized the event as our liaison to the Ramathon committee at the MBA.
This event is completely volunteer. Materials are donated by Dunn Lumber for the entire event.
Coeuille ramp: 12-feet / Captain: Ryan McCurdy / Built by: Jesse Jepsen, Abbas Rachaman, Ronda Webb and Rob Pitre / Recipient: 81 yr old Ret. Marine Gerard Coeuille.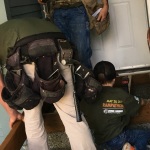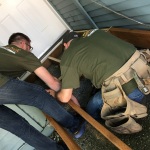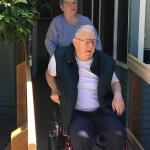 Rowe ramp: 18-feet / Captain: Chris Larsen / Built by: Jake Winkle, Ruth Robertson, Trey Brooks, Liz Thomas, Brett Wamboldt, and Michael & Traci Tenhulzen / Recpient: 80 yr old Barbara Rowe.
Following construction of the ramps, the crews were rewarded with a couple libations and some appies on a sun-soaked patio at a local brewery.