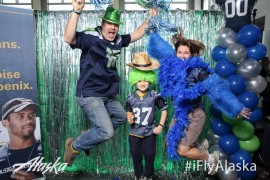 We're proud of the planning, leadership and teamwork that paved the way for our team to go to the Superbowl 2 years in a row.
Our crew functions much like the Seahawks when Pete Carrol first came to town: young, ambitious and talented. As we continue to hone their skills with emphasis on performance, our customers will surely win.
Just like the Seahawks: not every play is going to go exactly as planned,but it's our commitment to finishing that makes advocates of our fan base.
There's a level of excitement and energy behind the scenes in our organization that spills out to the jobsite. Leadership is encouraged at every level of the organization. And everyone has the duty, responsibility and authority to remove anyone from the jobsite who is not living up to our expectations of professionalism.
Go Seahawks! Win or lose, your inspiration filters through our entire community.