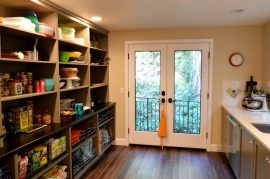 With shortages on the horizon, it is important to have a couple months of food stuffs on hand.  If the run on toilet paper in Spring of 2020 is any indication of public behavior, you may want to get your hands on frozen items and canned goods to weather the next several months.  Fortunately, fruits and vegetables will continue to be available from our local farms.  The trick is how to store them.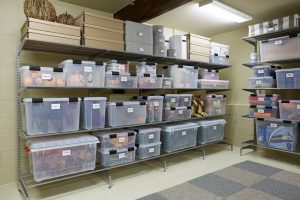 We are starting to see an increase in inquiries for cool/dry storage for emergency food.  As a result, the interest in wine cellars over the past several years has started to morph into an interest in root cellars.  A good solution for this is converting a portion of a tall crawlspace into an under-house room.
Crawlspace conversions have been a popular, but expensive solution to increase square footage where limitations prevent building up or out. To access a new room under the house, we generally plan a stairwell in place of a closet under the existing stairs. Alternatively, an exterior access can suffice.
Storing excess food and water has always been suggested for surviving a major catastrophe. Picture a major earthquake in the dead of winter where power and gas lines are down; hospitals are full and store shelves are not; and emergency vehicles may take weeks to reach you. If you and your neighbors are prepared for this kind of situation, you should do fine. If not, this may be a good time to reconsider.