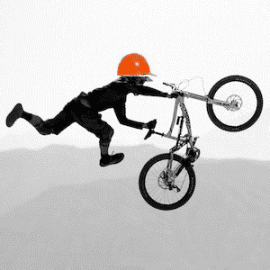 On Saturday, August 10th, Team Tenhulzen Residential powered through a 25-mile street ride on mountain bikes to raise money to fight cancer.  The goal was to raise $2,000 by October 1st. Our efforts resulted in $3,339 directly to the Fred Hutchinson Cancer Research Center.
Although we are proud of our efforts, we'll be doubling our goal next year. And yes, we'll be on nobby tires again. Watch for the orange hard hats and continue to support our efforts to raise money for obliterating cancer.
We couldn't have done it without the gracious support of our sponsors:
Tenhulzen Painting, Inc.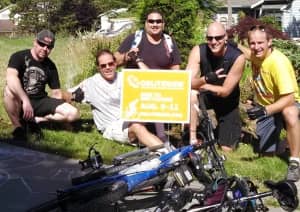 Bob & Adrian Pitre
K & J Johnson
NorthWest Stone Fabricators
Doug & Michelle
Ballard Agency, Inc
Mr. Thomas P Ryan
Patricia Ann Wilbur
The Thomson Family
Alan and Anda Allen
Dick Pierson
Mrs. Irma Hunnicutt
Aunt Susie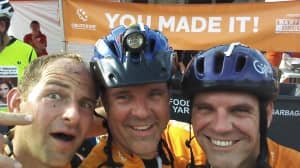 Double Eagle Automotive LLC
Tenhulzen Real Estate
Mallory Paint Store
Rep. Ross Hunter
Rita Swensson
Pete Church-Smith
Jessica Kersey
Kristi Roze–Absolute Security Alarms
Don & Betty Fitzwater
Melinda Slater, Slater Interior Design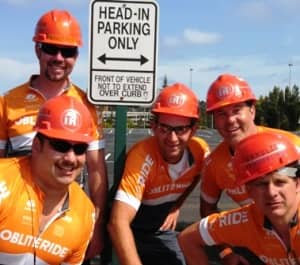 Mary Ziegenbein
Joyce Nelson
Rick Atkins
SAZ Appraisal
Faustino-Knapp Family
Bob Hale — Sound Discovery, Inc.
Team Tenhulzen Residential was featured on the Obliteride.org home page and Obliteride Facebook page.