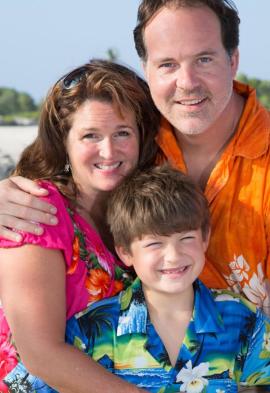 September, 2017
Tenhulzen Residential is a contributing partner based in Bellevue, WA. As a Design-Build residential remodeling company, their accountable process means they are the only responsible party you need to work with from design through construction.
Michael Tenhulzen is a Redmond native, raised in a family-owned remodeling company with deep-rooted senses of integrity, professionalism, integrity and trust. He met Traci in 2001, married in 2003 and adopted Matthew in 2007. Traci joined the company in 2010 after several years of owning and operating her own safety consulting company. The Tenhulzens reside in Woodinville with their 2 dogs and are active in the Eastside communities where they work and live.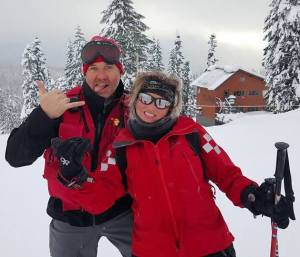 The Tenhulzens enjoy the outdoors boating, cycling, hiking and skiing. Traci and Michael are volunteer Ski Patrol at Summit Central and both are certified Outdoor Emergency Care technicians and transporting injured skiers and snowboarders in the toboggan. In 2014, Traci was first responder to a shoulder injury on the slopes and discovered the patient to be a remodeling customer. His response to her was "I hope this personal attention doesn't cost me more than my remodel."
Tenhulzen Residential offers a unique approach to Design/Build home remodeling that focuses on the process required to develop a script. Finish materials are considered cast members assembled by the crew. The script is executed in the form of construction performance. In-house design professionals exhibit creativity in their Design Center, followed by a talented and disciplined field crew managed to meet expectations of timeliness, cleanliness, quality and communication.
"I trained our crew to operate in occupied homes as if they were on camera at all times," says owner and Director Michael Tenhulzen. "Our entire process is built on performance." From their job descriptions and procedure manual, to their annual movie poster-style company photos the company's theme is fun and collaborative. Even the conference room is set up with director's chairs to convey the message that it takes a team to develop all the details that go into a remodeling production.
Behind the scenes, Tenhulzen Residential utilizes some of the most sophisticated software in the industry for drafting, estimating, bookkeeping and scheduling. Their systems and procedures make for an accountable and predictable environment underscored by a culture forged in responsibility, respect and light-hearted humor.
For more information, including research, case studies and contact form, visit https://tenhulzen.com.