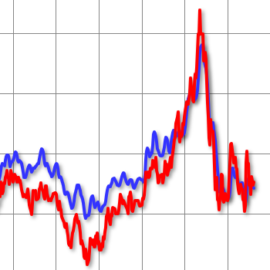 We've been tracking lumber, labor and fuel prices for the past several years as a trend indicator for residential construction costs. The dramatic drop in lumber over the past couple months, combined with a lagging and less significant drop at the pump suggests the best deals will be limited to the next several months.
If you haven't already dreamed up your home improvement project and on track to have built before the end of the year, you may be missing the highest investment potential of the decade.
A depressed market followed by potentially high demand indicates an increase in construction costs. This is a simple equation of supply & demand. Currently, the supply is higher than demand, but as that dial starts going the other direction, capitalism inevitably takes over.
Those projects with pricing locked in prior to Q3 of this year will get the best bargains. Especially as financial markets are assisting with the recovery.