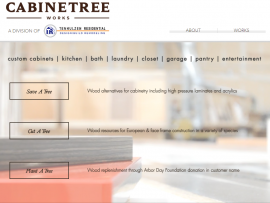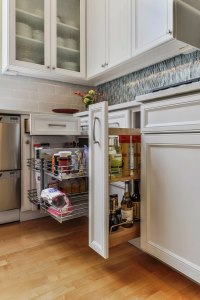 Tenhulzen Residential now controls a critical component of the remodeling process.
Quality control from cabinet suppliers has always been a problem. Whether the product arrives damaged, incomplete or just plain wrong – the contractor always has to make adjustments to customer expectations. Since we are all about setting and maintaining expectations, we decided to control a key component in the process.
For more information visit cabinetreeworks.com.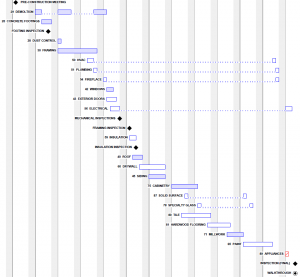 The production schedule for any remodeling project requiring cabinets relies heavily on the timing, accuracy and quality of the supplier. This is because once cabinets are set, the countertop templating can be done. If templating is delayed, the entire schedule can be jeopardized.
In some cases, we have been able to shorten the production schedule by several weeks by installing cabinetry before flooring (see sample schedule at left). Now that we control the build and install processes, we can not only save on cost and timelines, but provide better quality compared to other local manufacturers.
Canyon Creek and Bellmont are local large production shops we have sourced in the past. They tend to focus on maximizing profits through efficiency, leaving less to be desired in the finished product.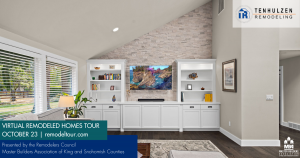 Cabinetree Works has been the source for most of our cabinets recently due to the high quality and short lead times. Each component can be customized in any direction to maximize storage and aesthetics. In some cases, undercabinet lighting and in-drawer outlets have been installed at the cabinet shop for superior fit & finish.
Our entire crew is excited to integrate custom cabinetry into our Design/Build remodeling process.