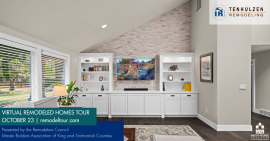 Interested in seeing how to transform someone else's house into a home of your own?
The Remodeled Homes Tour (RHT) is a long standing event presented by the Remodelers Council of the Master Builders Association of King & Snohomish Counties. This year marks the 2nd online presentation, which has its own pluses & minuses. 5 remodeling contractors submitted projects this year, so there is less variety than in years past.
We are featuring two Whole House renovations: "The Makeover" and "You Only Remodel Twice". Both were transformed from the mid-'80's and both were performed before they were occupied. That is to say, our customers wanted their projects done before moving in.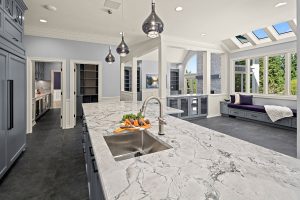 "You Only Remodel Twice" was named to accommodate 2 distinct improvements. After enjoying the interior for a spell, creation of an outdoor living space is the sequel in the making.
"The Makeover" is a story about finding an ideal property in the right location, and significantly changing interior finishes to fit the intended lifestyle.