In our vernacular,
a featurette is to a movie, what a service repair is to a remodeling project.
Featurettes include:
DECKS & RAILINGS  |  FLASHING & SIDING  |  INTERIOR REPAIRS  |  GRAB BARS  |  WINDOW & DOOR REPLACEMENT  |  SAFETY LIGHTING
This December and January, we are offering featurettes at employee pricing for new customers. It's kind of like hiring a handyman without inheriting the limitations of a handyman. Experience the quality and care of a Tenhulzen performance in a bite-size package.
We know that many outdoor structures are neglected. Painted surfaces often allow water to get in, but not escape – creating a slow deterioration of the wood components until they can no longer perform as designed.
Our goal with this promotion is to prevent severe damage of your home and its occupants.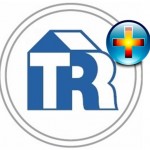 If you are unsure if your home has a safety issue, ask about TR Plus. A 2-hour inspection process includes structural, weatherization and mechanical/plumbing conditions from attic to crawlspace, through interior and exterior. A full report with recommendations allows you to choose the items you want addressed.