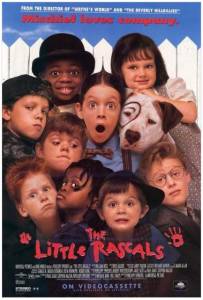 The inspiration for this year's poster comes from the classic film, "The Little Rascals," a theme that was voted for by attendees at last year's AVATAR event.
Filmed at VMG Studios by Dai Ross Photography captured the team in Little Rascal's 1940's inspired attire. A 30-second behind the scenes video was taken while individual head shots were taken to splice into a group photo.
Since 2014, Tenhulzen's annual company photo tradition has been inspired by movie posters. Last year's "The Tenhulzen Yard," was our version of the popular remake of "The Longest Yard". Each of our prior posters can be viewed in the right margin of this website.
The finished poster for this year will be released at McMenamin's Anderson School in Bothell, during the Annual Vendor And Trade Awards & Recognition (AVATAR) event in late January. This event is by invitation only.
Comments are encouraged by attendees.
[foogallery id="26831″]